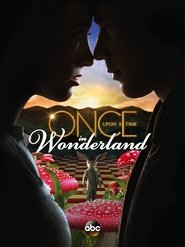 Once Upon a Time in Wonderland
Creator
Cast
John Lithgow, Emma Rigby, Naveen Andrews, Peter Gadiot, Sophie Lowe, Michael Socha, Hugo Steele,
Synopsis
Once Upon a Time in Wonderland was an American fantasy-drama series that was created by writers Edward Kitsis and Adam Horowitz for ABC Studios. The program is a spin-off of Once Upon a Time and aired on ABC at 8:00 on Thursday nights in the 2013–14 television season beginning October 10, 2013.
The series is based around the Lewis Carroll fairytale classic Alice's Adventures in Wonderland but with a different twist from the other adaptations and takes place in the same universe as Once Upon a Time in present-day Wonderland, with flashbacks to pre-Curse Wonderland. As such, it is expected to follow the same setting as the parent series, including the use of Disney and Lost related allusions. In addition, the series will have crossover episodes with Once Upon a Time that will also involve a connection with the characters that are trapped in Storybrooke, Maine.
Original title
Once Upon a Time in Wonderland
Firt air date
Oct. 10, 2013
Last air date
Apr. 03, 2014